Work In a Friendly Group Setting
8:30 am – You arrive with a good idea
5:30 pm – You leave with a ready-to-go-to-market business
Are You Ready
to Take The Workshop?
In order to have a ready-to-go-to-market business at the end of the all-day workshop, you need to start with a solid business idea.
To check out your idea we suggest that you write out answers to the following short questions:
Q You feel that you are experienced in your chosen business, because of…
Q What problem will you solve or what need will you satisfy with your business?
Q What is a typical transaction in my type of business, e.g. dollars per hour, dollars per consulting project, dollars per product sale?
Q How much can I charge for a typical transaction?
Q What is my desired personal income for my first year in business?
We think that after reading your answers you'll honestly decide if you're ready to start turning your good idea into a great business.
Imagine joining with a group of friends in a convenient local location to learn the nuts and bolts of putting together a successful business.
This is my mission in presenting the "Going to Market" Workshop – to offer a friendly, sharing small group learning experience.
I encourage you to wear your most comfortable jeans and your favorite knit shirt when you join me for our all-day marketing planning workshop.
Because we're going to "roll up our sleeves" and get to work turning your work skill, great product idea or devoted hobby into a ready-to-go-to-market business.
All you need to bring is a business concept that builds around doing work you really enjoy…and are good at doing.
And, we'll take plenty of breaks and share a tasty lunch together.
I look forward to having you join me,
Jeff Williams

What Participants Receive
During the Workshop


A full day of hands-on marketing planning work, including:
– Creation of a written marketing strategy document.
– Selection of an appropriate domain name.
– Instructions on how to set up a web hosting account and use it to register the domain name.
– Specification form for a logo design.
– Tutorial on how to write copy for the Web.
– How to use a Word Press website.
– Description of a sales prospecting process.
– Completion of a press story outline.

Business planning tools including:
– 142-page Planning Workbook.
– Marketing Plan Outline.


Refreshment breaks and a tasty lunch.
After the Workshop


Marketing Plan Review
For up to thirty days after the marketing planning workshop, you are invited to send your Marketing Plan Outline document via e-mail for review and comment. There is a cost of $95 for the review after 30 days.


Telecoaching
In a series of three telecoaching sessions we will review all key legal, financial and operational tasks to assure that you are completing them properly.


Introduction to our expert start-up team.
Use our experts to design your company's marketing system, including your logo and business card design and website design and hosting.
(Note: The Marketing Package is offered as a supplemental purchase to the "Going to Market" Workshop).
Sponsoring a Workshop
We work with corporations, small business centers, job search groups and other non-profits to bring the "Going to Market" Workshop to cities across the U.S.
If you run such an organization, or belong to one, and believe that the workshop would be a good fit for your more entrepreneurial members,
please contact us:
Contact:
Jeff Williams
Chief Coach
Bizstarters.com
Phone:
847-305-4626
E-Mail:
jeff@bizstarters.com
Your Coach and Guide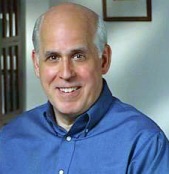 Jeff Williams is CEO of Bizstarters.com, selected by the editors of Kiplinger's Personal Finance magazine as "The Best Entrepreneurial Guide for People Over 50."
Jeff is nationally-known for his street-smart, "learn it today, use it tomorrow" approach to helping launch new businesses. His mission is to take each client from "a good idea to a great business" as quickly and professionally as possible.
Over the past twenty-five years Jeff and his network of expert business start-up coaches have guided more than 4,000 individuals through the new business planning process.
In January 2014 Jeff debuted the Boomer Biz Zone, an online (and soon to be live in selected cities) membership community for anyone over 50 with either a strong interest in launching a business or already running a business.
Workshop Cost
Solo Entrepreneur Option
Includes for one participant:
All-Day "Going to Market" Planning Workshop with all planning tools.
Refreshment breaks and lunch.
Unlimited access to our Start Your Business NOW! Online Course
Expert Marketing Plan Review.
$499 per person

Two Partner Option
Includes for each of two business partners:
All-Day "Going to Market" Planning Workshop with all planning tools.
Refreshment breaks and lunch.
Unlimited access to our Start Your Business NOW! Online Course.
Expert Marketing Plan Review
$799 for two-partner team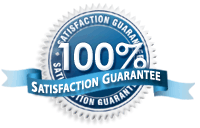 Our Money-Back Guarantee
Participate in the all-day marketing planning workshop. Read over each page of the workbook. Ask us as many marketing planning questions as you wish. If at any time in the thirty (30) days after the end of the all-day planning workshop you feel that the information and support provided haven't been helpful to you, we'll cheerfully refund every penny of what you have paid.